English Board Certification Class
Thursday, June 7 • 6:30pm
Free appetizers and refreshments for all attendees
Limited space available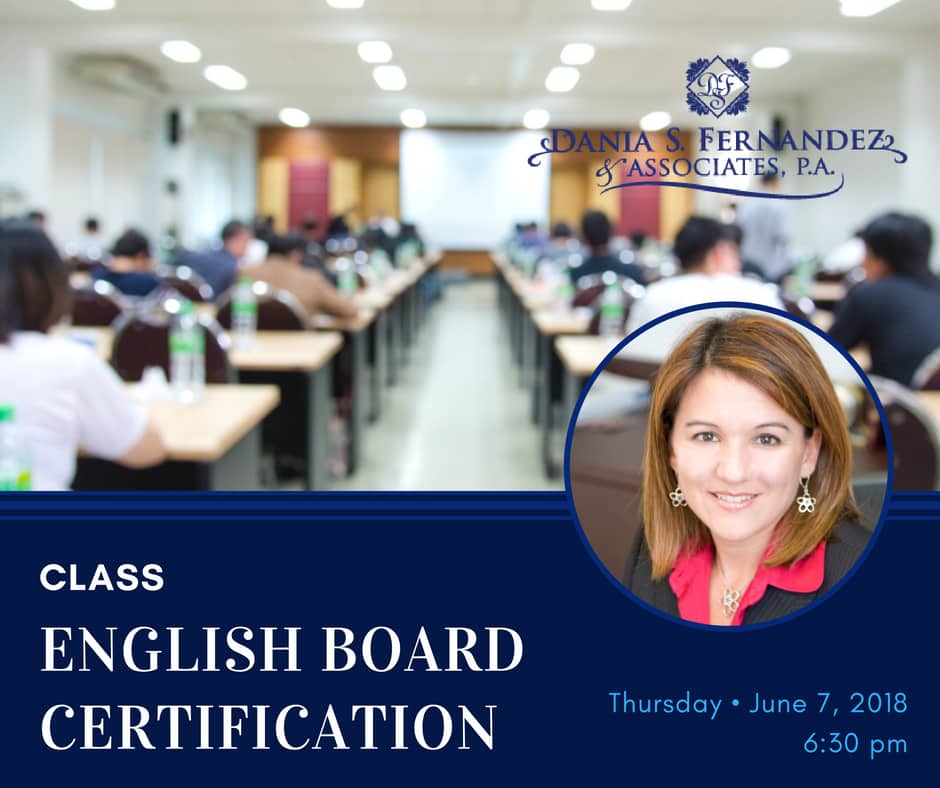 Topics Covered Include:
 • Hierarchy of Law—Declaration, Articles, Bylaws, Rules & Regulations
Florida Statute 718 & 617 and Florida Administrative Code
• Insurance Requirements
• Does the Association have the right to enter a unit?
• What is the difference: Material Alteration vs. Maintenance?
• The ins and outs of a proper Budget and Financial Reporting:
Provided by Guest Speaker Mr. Luis Lavandeira, CPA of Gerstle, Rosen & Goldenberg, P.A.
• Delinquencies—What is the collection process as per Florida Statute?
• Can the Association fine an Owner in violation of the Governing Documents?
• Election Day
• Dispute Resolution
Class Location
U.S. Century Bank
2301 NW 87th Avenue
Doral, FL 33172
T. 305-715-5181
F. 305-715-2916
Registration
Please fill the form below to register for free. Space is limited.
Thank you for your interest in the Law Offices of Dania S. Fernandez and Associates, P.A.