Resources
Legal Forms & Documents in Community Law, Real Estate Law & Insurance Law
Legal Forms & Documents
We have compiled quick links to the most frequently used legal forms and documents. Please click on each topic to view more.
Arbitration
Petition for Mandatory Non-Binding Arbitration (DBPR)
Petition for Mandatory Non-Binding Arbitration – Election Dispute (HOAs) (DBPR)
Answer to Petition for Arbitration (Condo) (DBPR)
Answer to Petition for Arbitration (HOAs) (DBPR)
Qualified Representative Application (Condo) (DBPR)
Qualified Representative Application (HOAs) (DBPR)
Request for Expedited Determination of Jurisdiction (DBPR)
Subpoena Ad Testificandum (DBPR)
Subpoena Duces Tecum (DBPR)
Budget and Reserves
Budgets & Reserve Schedules – A Self-Study Training Manual for Beginners (DBPR)
Disaster Relief
Preparing for A Disaster(DBPR)English
Preparing for a Disaster (DBPR) Spanish
Florida Administrative Code
61B-15 through 25, 45, and 50, Florida Administrative Code (Condos)
61B-80 and 81, Florida Administrative Code (HOAs)
Florida Statutes
FS 720—Homeowners Association
Housing for Older Persons Act of 1995
Registration Letter (FL Comm. On Human Rel.)
Housing for Older Persons Act – 1995 Amendment (HUD)
Implementation of the Housing for Older Persons Act of 1995 – Final Rule (HUD)
Questions and Answers Concerning the Final Rule Implementing the Housing for Older Persons Act of 1995 (HOPA) (HUD)
Insurance Claims
Hurricane Season Has Begun in Miami, Florida
Season June 1 – November 30
Are You Ready?
The Law Offices of Dania S. Fernandez & Associates, P.A. is ready to handle every aspect of your community's insurance claims for property damage. Early planning and preparation is crucial to the safety of the community and full recovery of the community's losses.  We work for you, not the insurance company.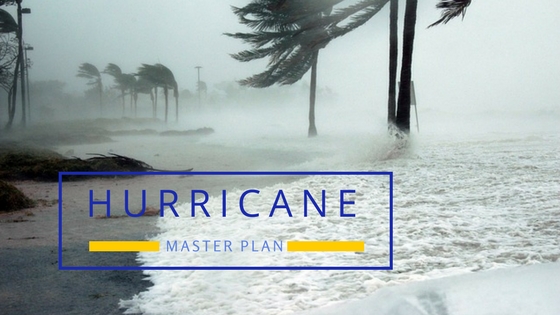 HERE ARE A FEW POINTS TO START CREATING YOUR HURRICANE SEASON MASTER PLAN:
SAFE KEEP THE COMMUNITY ASSOCIATION'S OFFICIAL RECORDS
Have the following in a separate location:
Articles of Incorporation of the association;
Declaration of Condominium;
Association By-Laws;
Rules and Regulations;
Amendments, if any;
Insurance Policies;
Construction Plans: Architectural Plans and Specifications; Engineering/Civil; Engineering/Structural and Mechanical; As-built drawings;
Owner Roster: Record title owners; Emergency Contact Information;
Bank Accounts, along with a list of authorized signatures;
Contracts: Maintenance and Operation; cancellation provisions;
Employee Information:

Full Name,
Date of Birth,
Social Security Number,
Person to notify in event of an emergency.
I suggest a PDF saved copy of all records on a USB drive.
TAKE PICTURES AND VIDEO OF YOUR COMMUNITY TODAY
Make sure to maintain these picture and videos off-site.  Before/after pictures and videos can make a big difference when claiming property damage.
CREATE A TELEPHONE ROSTER
Put together a list of all telephone numbers of all names, addresses and phone numbers for Board of Directors, management, maintenance personnel and emergency service agencies.
INVENTORY OF EMERGENCY SUPPLIES
Create an inventory of any supplies owned by the association, such as vans, golf carts, walkie-talkies, generators fire extinguishers, flashlights, radio, etc.
CREATE A DISASTER/EVACUATION COMMITTEE
The Board of Directors has the power to create committees.  At your next open Board meeting place an agenda item to create a Disaster/Evacuation Committee.  How many and whom is chosen is up to the Board?
This Committee can serve as facilitators for the Board, Management and the Community.  In the event of a disaster, there will be chaos and many in need of help.
This Committee can function to help guide owners and call for help when help is needed.
This Committee should be provided all important numbers including a list of all vendors, copies of all outstanding contracts and a list of professionals employed by the association including but not limited to the Association accountant, attorneys, insurance agent and management.
The Committee should also be provided the whereabouts of the off-site official records.
This Committee can help make phone calls to cancel services, call professionals and vendors as needed.
Legislative Changes
New Estoppel Requirement July 1, 2017
Legislative Changes for Condominium Association
Changes Effecting Condominium Association
Mediation
Mediation Information Sheet – English (DBPR)
Mediation Information Sheet – Spanish (DBPR)
Membership Meeting / Annual Election Forms
Retrofitting
Retrofitting Report for Condominiums (DBPR)
We are committed to your legal success
Let us put our years of experience and knowledge of Community Law, Real Estate Law & Insurance Law in the State of Florida, to work for you.
Call us today!
305.254.4492