English Board Certification Class
Saturday, September 15 • 10:0 am to 1:00pm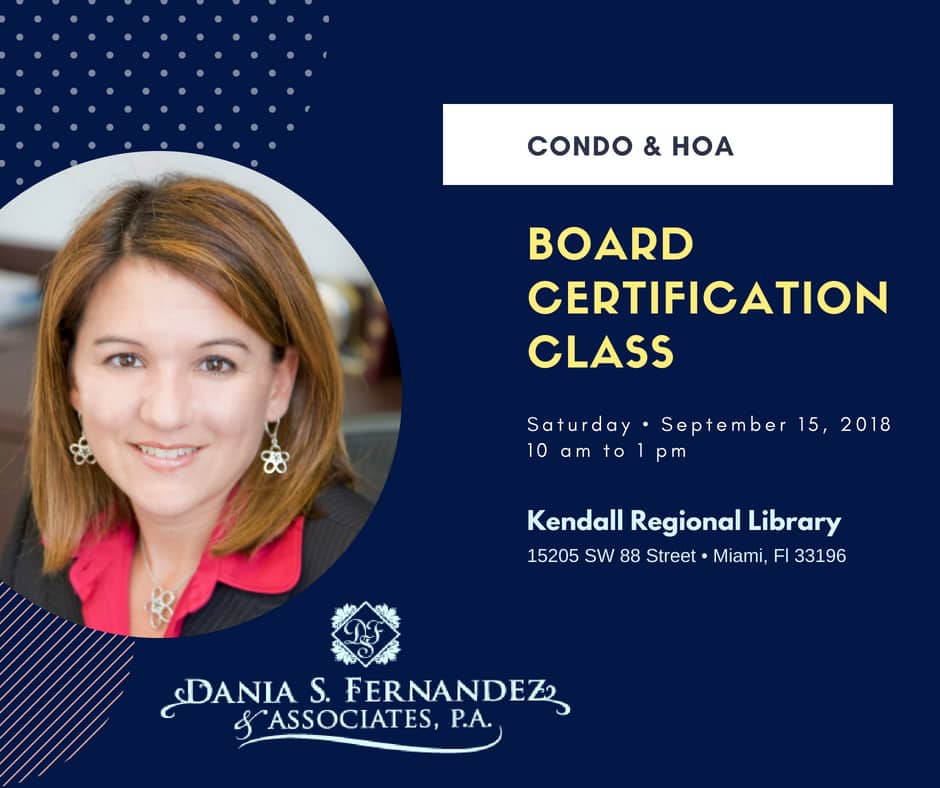 This English Board Certification Class is being offered to the community by Commissioner Joe A. Martinez.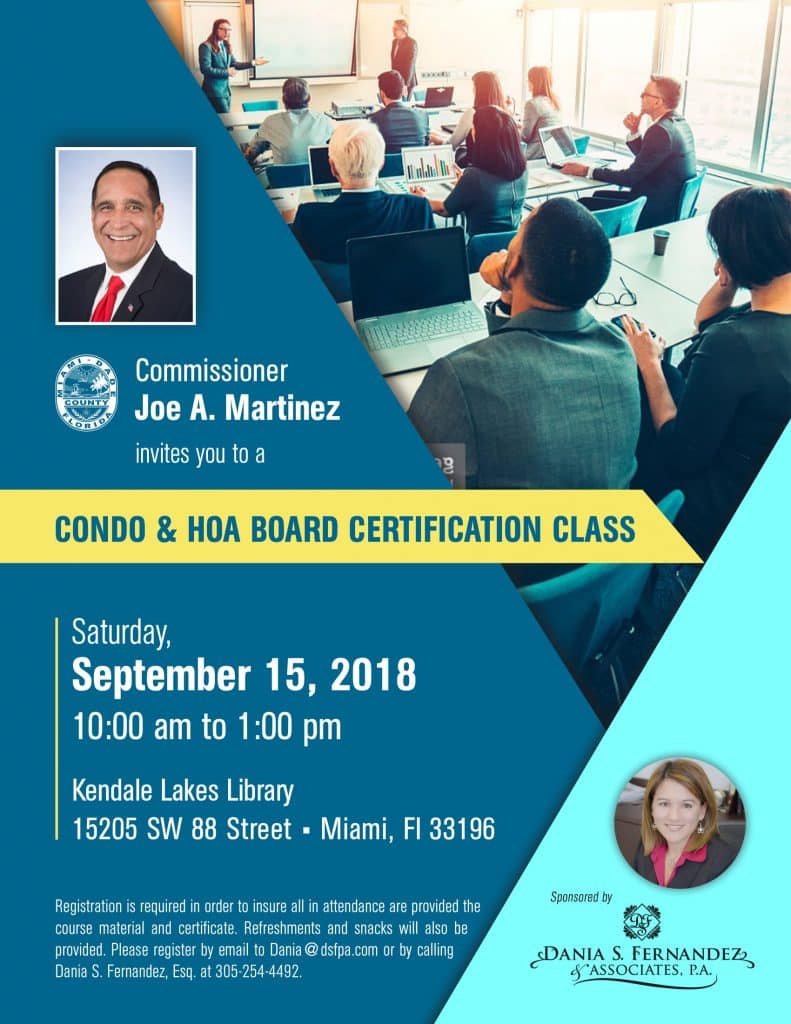 Topics Covered Include:
 • Hierarchy of Law—Declaration, Articles, Bylaws, Rules & Regulations Florida Statute 718 & 617 and Florida Administrative Code
• Insurance Requirements
• Does the Association have the right to enter a unit?
• What is the difference: Material Alteration vs. Maintenance?
• The ins and outs of a proper Budget and Financial Reporting
• Delinquencies—What is the collection process as per Florida Statute?
• Can the Association fine an Owner in violation of the Governing Documents?
• Election Day
• Dispute Resolution
Class Location
Kendall Regional Library 15205 SW 88 Street Miami, Fl 33196 Get directions »
Registration
Registration is required to ensure all attendees receive course materials and certificate
Refreshments and snacks will also be provided
Please fill the form below to register free or charge. Space is limited so please register at your earliest convenience.
Thank you for your interest in the Law Offices of Dania S. Fernandez and Associates, P.A.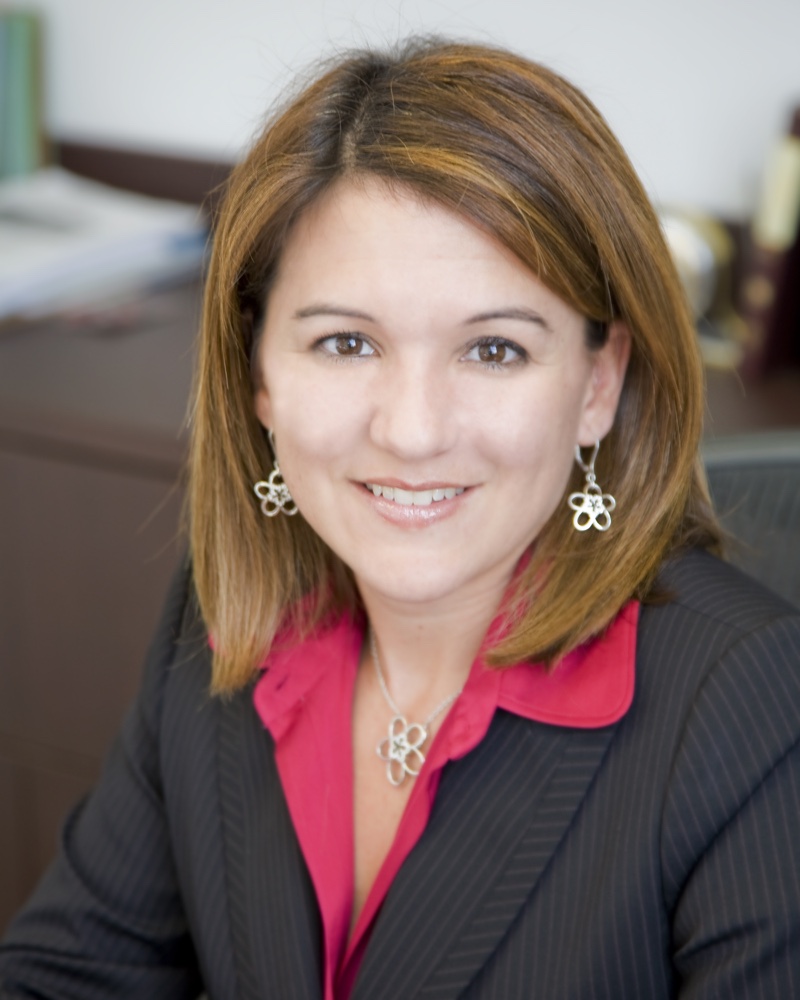 We offer legal assistance in all matters of condominium association law, homeowners and community association law, real estate litigations and transactions, residential and commercial closings, and insurance law.
We pride ourselves of our level of commitment to our clients. We love what we do, and we do it with utmost care and professionalism.