News & Events
Insurance Law, Miami, Fort Lauderdale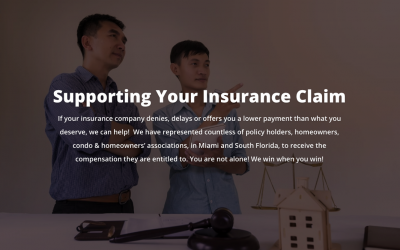 Need Help with Your Insurance Claims? Let us handle your insurance claims for you. If your insurance company denies, delays or offers you a lower payment than whet you deserve, we can help! We have represented countless of policy holders, homeowners, condo &...
read more
We are committed to your legal success
Let us put our years of experience and knowledge of Community Law, Real Estate Law & Insurance Law in the State of Florida, to work for you.
Call us today!
305.254.4492